Tweet Widget
Facebook Like
Google Plus One
Our Verdict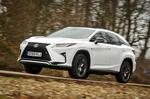 The fourth generation Lexus RX is extremely refined with improved usability but is let down by the way it drives. Although the hybrid version remains a compelling option
First Drive Lexus RX 450hL Premier 2018 review

An extra row of seats helps broaden the appeal of the only premium seven-seat hybrid SUV that can charge itself

First Drive 2016 Lexus RX 450h Premier review

First UK drive of latest RX reveals it's strong on performance, outstandingly refined with improved on usability – but still not our cup of tea to drive
What is it?
After 20 years, 2.7 million global sales and four model generations, this new RX 450hL represents the first time Lexus has offered its large SUV with a seven-seat layout. In fact, it's the first seven-seater the Japanese luxury manufacturer has offered in Europe full stop.
Priced from £50,995, it takes aim at the likes of the Volvo XC90, BMW X5 and Audi Q7 at the premium end of the seven-seat SUV market; with Lexus hoping to appeal to so-called "premium families" on the basis that it's the only seven-seat, high-end self-charging hybrid SUV money can buy.
In converting regular RX to plus-size RX L, Lexus has extended the base model's rear overhang by 110mm, bringing the SUV's overall length to 5000mm. The rear windscreen has also been set to a steeper angle in an attempt to improve head room in the third row.
As with the five-seat model, power comes from a 3.5-litre, naturally aspirated V6 that, along with an electric motor at the front axle, drives the front wheels. Meanwhile, a second electric motor at the rear combines to give the RX 450hL four-wheel drive. All up, total power output sits at 308bhp, with the sprint from 0-62mph being dispatched in a claimed 8.0sec.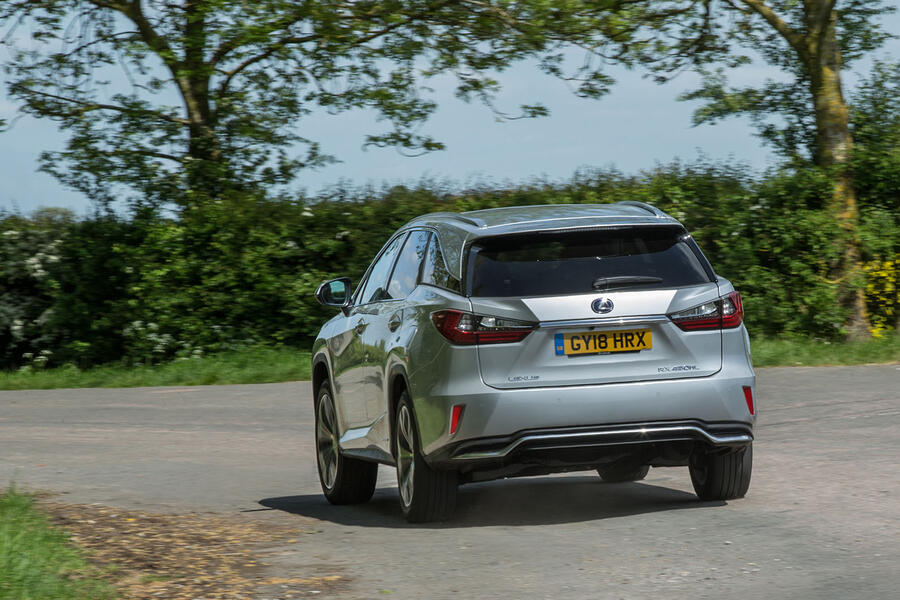 What's it like?
With those third-row seats in use, the RX 450hL isn't quite as spacious as you might hope. Obviously, they're only really suitable for small children, but the problem is that if you plan on using them, the second row seats need to be moved forward in order to create enough leg room in the back.
This has the unfortunate effect of compromising the usability of the second row - adults will likely find there just isn't enough knee or leg room to sit truly comfortably when the third row is in use. Again, they're best left for children.
At least the cabin is largely a nice place to sit, though. The seats are plush - though could do with more support - and cheaper materials are for the most part hidden from sight.
Traditional analogue dials in the instrument binnacle are easy enough to read but do look old-fashioned compared with the digital ones increasingly offered by rival manufacturers. The infotainment system also leaves a fair amount to be desired.
While its 12.3in dashtop-mounted screen is easy enough to read, it's operated by a joystick-type controller that is overly sensitive and challenging to use on the move - more so if you're naturally right-handed.
Out on the road, though, the Lexus does a largely convincing job of living up to its luxury brief. The electric- and fossil-fuel-powered motors allow for smooth, quiet progress to be made, with the transition between the two only discernible by a refined purr from the V6 as it sparks into life. Tread incredibly lightly on the throttle, and you'll be propelled on electric power alone.
However, herein lies a bit of a bugbear with the Lexus's hybrid drivetrain. Despite the presence of both an Eco driving mode and a dedicated EV mode, it would seem that the RX 450hL's scope for electric-only motoring is rather narrow - limited either by the small amount of charge you can retain within the Lexus's battery pack, or by how delicate you can be with your right foot.
Use more than what felt like 25% of the throttle pedal's travel, and the petrol motor will automatically fire into life - regardless of whether you're in EV mode or not.
Those after a genuinely usable electric driving mode, then, will likely find a plug-in hybrid along the lines of the Volvo XC90 T8 a more appealing prospect. That said, the cheapest XC90 T8 starts at £62,570, which is £575 more expensive than our top-of-the-line Premier-spec RX 450hL.
And what happens when you throw caution to the wind and really put your foot down? Well, the V6 transforms from a relatively demure and reserved powerplant into something approaching coarse.
This is largely down to the presence of a continuously variable transmission, which causes the revs to flare to around 4600rpm (where the engine's 247lb ft peak torque is developed) the moment you even think about accelerating with any urgency. While you will pick up pace at a perfectly respectable rate, the trade-off is that the previously calm and relaxing cabin environment is shattered by the overly vocal nature of the petrol engine.
Still, once you're up to speed, things settle right back down. The cabin returns to a hushed state, which is disturbed only by the slightest amount of wind buffeting around the wing mirrors. Even our Premier-spec test car's 20in alloys didn't produce a massively noticeable amount of road roar, although this was likely a by-product of the incredibly smooth roads that made up our Swiss test route.
Dynamically, the RX 450hL isn't what you'd call particularly athletic - a shame given that Lexus sees the SUV as a competitor for the likes of the BMW X5 and Porsche Cayenne. It feels every bit its size through faster bends, which bring on a noticeable amount of lateral roll - even with the adaptive suspension in its firmest setting.
The steering rack itself isn't particularly communicative, either. That said, a more urgent style of driving isn't really what suits this car's character. Drive it in a calm, easy-going fashion and it's impressively refined, comfortable and cosseting.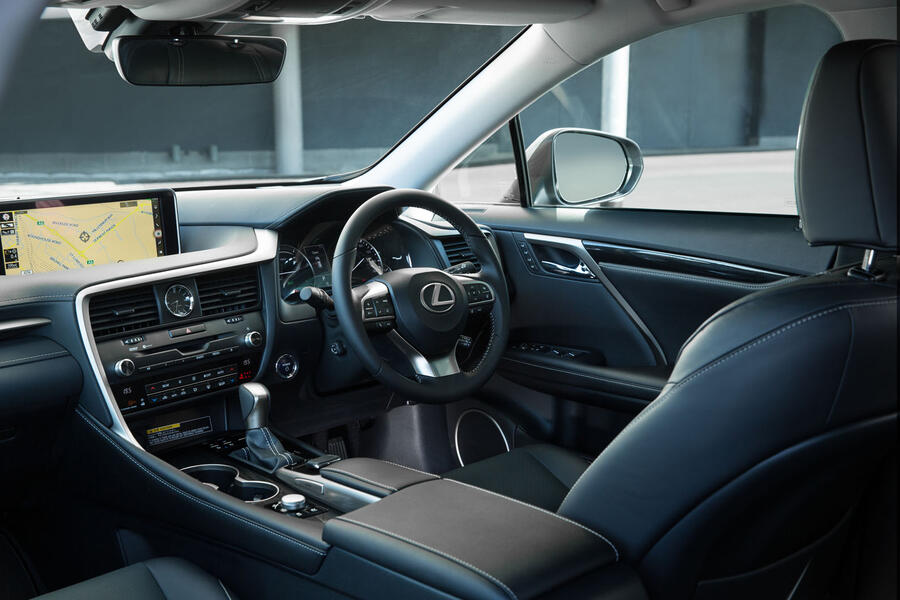 Should I buy one?
The extra practicality afforded by the addition of the third row of seats has helped to increase the Lexus RX SUV family"s appeal. As with the car it's based on, the RX 450hL remains a comfortable, fairly attractive-looking SUV that will return about 40mpg if driven in a sensible fashion - but one that now has the ability to ferry up to five children from place to place.
That it's not quite as dynamically impressive as other premium SUVs on the market likely won't be as much of a concern for those who buy into the Lexus brand image.
And while it may not be able to offer plug-in hybrid levels of electric-only driving, it also doesn't come with the far costlier price tag that this technology often demands. An entry-level RX 450hL SE, for instance, costs £50,995 while the Volvo XC90 T8 starts at £62,570.
So while the Lexus RX L isn't without its flaws, it remains an interesting alternative - if not immediately compelling - choice within the premium seven-seat SUV market segment, and one that at least warrants some consideration.
Lexus RX 450hL Premier specification
Where Switzerland Price £61,995 On sale now Engine 6cyls, 3456cc, naturally aspirated, petrol, with front and rear electric motors Power 308bhp (full system output) Torque 247lb ft (petrol engine), 247lb ft (front electric motor), 103lb ft (rear electric motor) Gearbox CVT Kerb weight 2270kg Top speed 112mph 0-62mph 8.0sec Fuel economy 47.1mpg CO2 138g/km Rivals Volvo XC90 T8, BMW X5, Audi Q7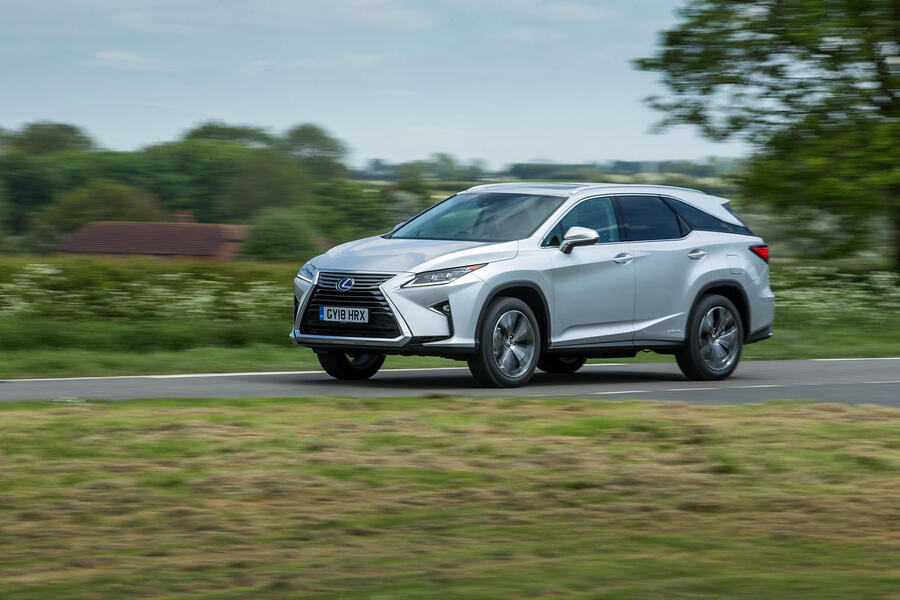 Tweet Widget
Facebook Like
Google Plus One
Nguồn: www.autocar.co.uk