Tweet Widget
Facebook Like
Google Plus One
Our Verdict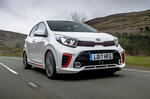 The new Kia Picanto gets lashings of style and a good 1.2-litre petrol engine to make it a compelling choice in the city car market, but the Volkswagen Up makes for stiff competition
First Drive Kia Picanto X-Line 2018 review

The latest version of Kia's popular city car gains crossover styling. Will that broaden its appeal further?

First Drive Kia Picanto 1.25 MPI GT-Line 2017 review

The new Kia Picanto gets lashings of style and a good 1.2-litre petrol engine to make it a compelling choice in the city car market

What is it?
The Kia Picanto is a budget city car with prices starting from under £10,000, but as with every model range, there's scope to spend a load more if you venture up the range.
Despite the apparently questionable logic of spending a substantial percentage of the price of a basic Picanto 1 to acquire a GT-Line or GT-Line S version, Kia reports that almost a quarter of buyers choose these top-of-the line models. The reason, says Kia, is that it doesn't cost so much to upgrade when you're paying monthly on a PCP lease deal.
Along with bigger engines, these versions deploy a more energetic look with their enlarged alloys, racier bumper designs and red highlights, and the top GT Line S trim showers you with the kit of a grown-up car.
A wannabe grown-up car is what Kia's new Picanto X-Line is all about, this faux crossover drawing inspiration from Kia's larger crossovers. It rides 15mm higher than a standard Picanto, flaunting black plastic wheel arch extensions with short tongues that cut into the bodywork – just like a Land Rover's – as well as black sill covers and reworked bumpers that add 75mm to its length.
It also wears a distinctive new face, taking the Picanto front bumper style count to three, has 'plastiminium' skid plates front and rear and lime green décor highlights inside (and outside with certain colours).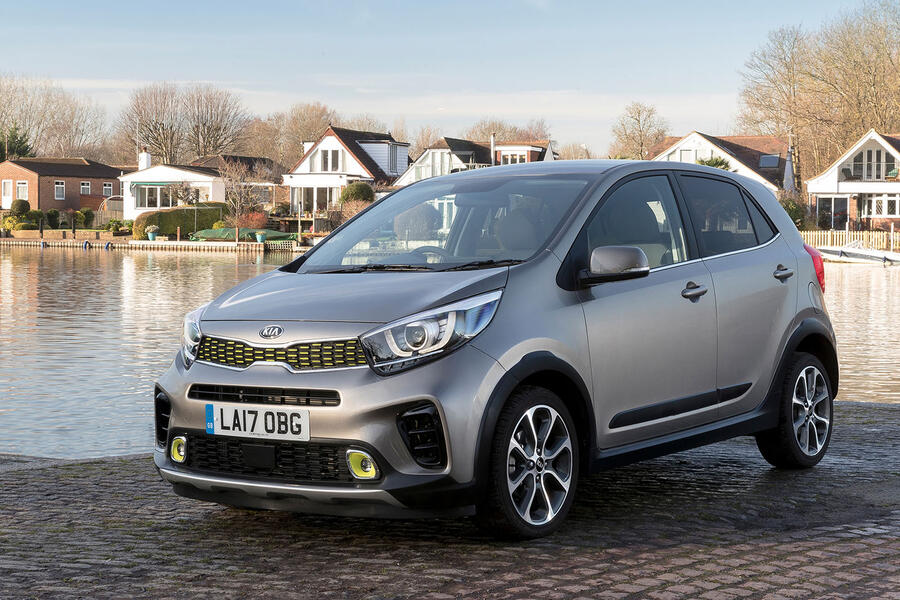 Mechanically there are no differences apart from the ride height change, the X-Line coming with the larger 1.25-litre 83bhp four cylinder and a five-speed gearbox.
Price-wise the £12,595 X-Line splits the two GT-Line models at the high end of the Picanto range, which now features seven trim levels. Which might sound a lot, except this city car contender is Kia UK's second best-selling model after the Sportage, selling more than 13,000 units (and rising) annually.
What's it like?
It's hard not to be slightly amused by this Picanto's crossover-in-miniature look, which nevertheless strengthens the car's visual appeal considerably, aided by standard-fit 16in alloys. Inside there are grey, faux leather seats with lime stitching – they look better than they sound – and gloss white and lime armrest décor inserts, which don't. This is a cheerier cabin than you'll find in lesser Picantos.
It doesn't take long to be reminded that the Picanto genuinely feels more grown-up than its scale suggests: this city car's general refinement and zip, not to mention its equipment count, is worthy of something larger. The 1.25 engine is impressive for its ability to pull quite hard from 2000rpm and keeps on pulling even as the red line looms, providing plenty of pep. It gets a bit boomy beyond 4000rpm, but a final burst of urge is the pay-off.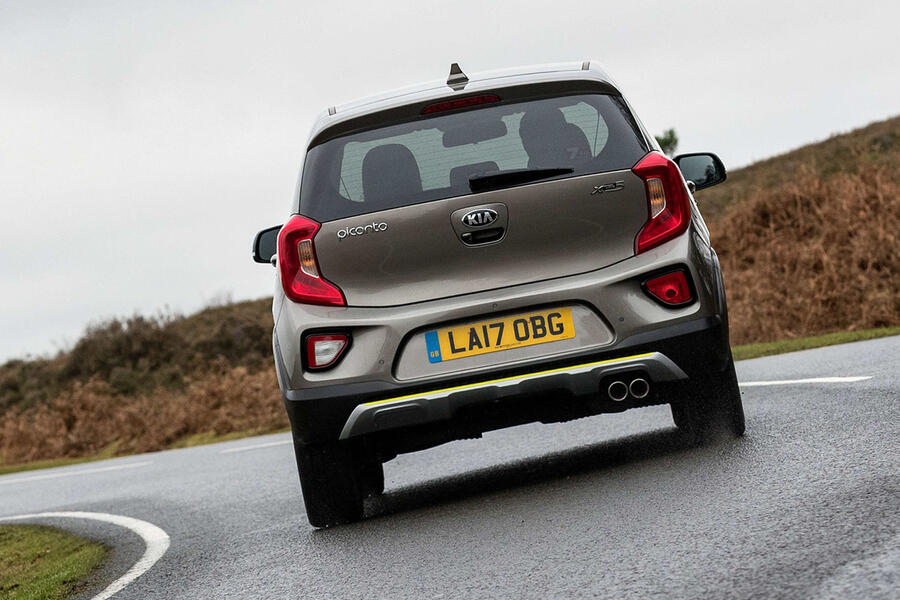 The raised ride height does little to undermine the Picanto's real-world agility (a circuit would doubtless uncover some penalty), its strong grip and decently eager turn-in allowing a brisk back-lanes pace. Neither steering nor damping are going to have you marveling at its abilities, but it's nevertheless effective. And, the extra ride height benefits the ride, which softens off some of the bumps you'd feel aboard the GT-Line versions. A rapid succession of bumps can discombobulate the Picanto X-Line, but it rarely turns uncomfortable.
Its front seats are comfortable too, although you don't need to be especially big to be reminded of this car's scale by the proximity of the gearlever to your leg, the two often in contact once you've engaged fifth. Backbenchers may also experience mildly undesirable connection, in this case via the front seatbacks which their knees will likely be drilling into. However, the Picanto offers one of the larger city car interiors, its rear half more than tolerable for short journeys.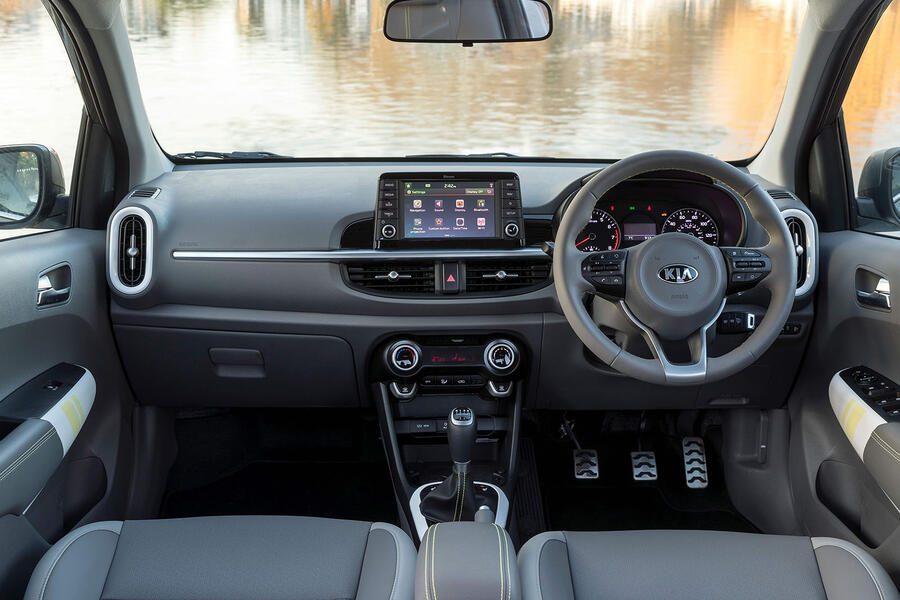 Should I buy one?
The X-Line is probably the best-driving Picanto, its slightly more cushioned ride better compensating for the bigger 16in alloys that unsettle the GT-Line. And this trim level also provides the more convincing 1.25 engine, if at a price. The X-Line is also slightly better equipped than the GT-Line (but not the GT-Line S), as it should be given its marginally higher price.
Expect to see this version emerging on the road soon, then, and given the popularity of crossovers and city cars, it should attract plenty of buyers.
Kia Picanto 1.25 X-Line
Location Buckinghamshire On sale Now Price £12,595 Engine 4 cyls, 1248cc Power 83bhp at 6000rpm Torque 95lb ft at 4000rpm Gearbox 5-spd manual Kerbweight 939kg 0-62mph 12.0sec Top speed 107mph Economy 61.4mpg CO2/tax band 106g/km, TBC Rivals Volkswagen Up, Vauxhall Viva Rocks
Tweet Widget
Facebook Like
Google Plus One
Nguồn: www.autocar.co.uk