Our Verdict
Honda's hottest hatch yet is quick on a track but just how well rounded is the new Civic Type R?
First Drive Honda Civic Type R long-term review

It's a warm welcome to this steaming hot hatch. But is it too fiery for Britain's roads?

First Drive Honda Civic Type R GT UK 2017 review

Broader-batted, more mature Honda Civic Type R works well on UK roads, but still doesn't offer the fun factor of rivals
Why we"re running it: To determine whether the most ferocious front-wheel-drive hot hatch on sale today is usable on a daily basis
Month 5 - Month 4 - Month 3 - Month 2 - Month 1 - Specs
Life with a Honda Civic Type R: Month 5
Making the infotainment a bit more individual - 6th June 2018
Our Civic's infotainment features some customisable options. You can upload an image to use as wallpaper, so I've used one of Matt Neal's BTCC car following his recent win at Thruxton. You can also choose from various icons to represent your car on the sat-nav screen. I've chosen an aeroplane, which sadly doesn't enable me to fly over traffic.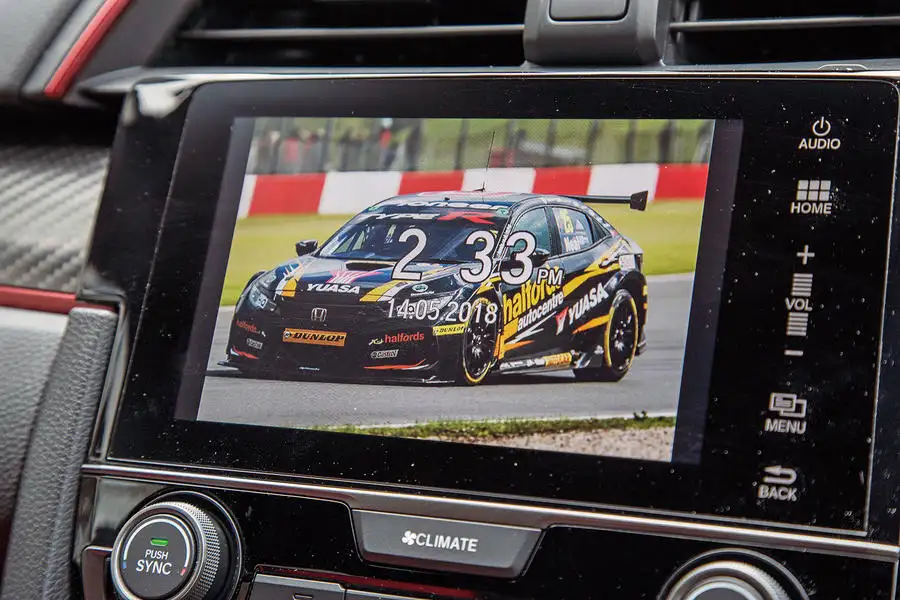 Mileage: 6995
Back to the top
Nguồn: www.autocar.co.uk