Our Verdict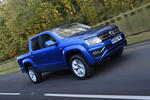 Can this double cab pick-up compete with established competitors in its class?
First Drive Volkswagen Amarok 3.0 V6 2018 review

VW's Amarok pick-up combines 428lb ft of muscle with a luxury specification

First Drive 2016 Volkswagen Amarok 3.0-litre V6 review

The Volkswagen Amarok gets a mild facelift and a brand new diesel engine, giving it a fresh impetus among peers
What is it?
This Amarok is now the most powerful series-production pick-up truck available in the UK.
With 255bhp, its 3.0-litre V6 diesel just edges out its nearest competitor, the forthcoming, similarly V6-engined 253bhp Mercedes-Benz X-Class, and there's an overboost function that adds an additional 13bhp for as much as 20 seconds. Permanent all-wheel drive is standard, along with an eight-speed automatic transmission.
The final-phase pre-production vehicle we drove in Oman was in Aventura trim, which is a special edition launch model closely based on the otherwise top-ranking Highline.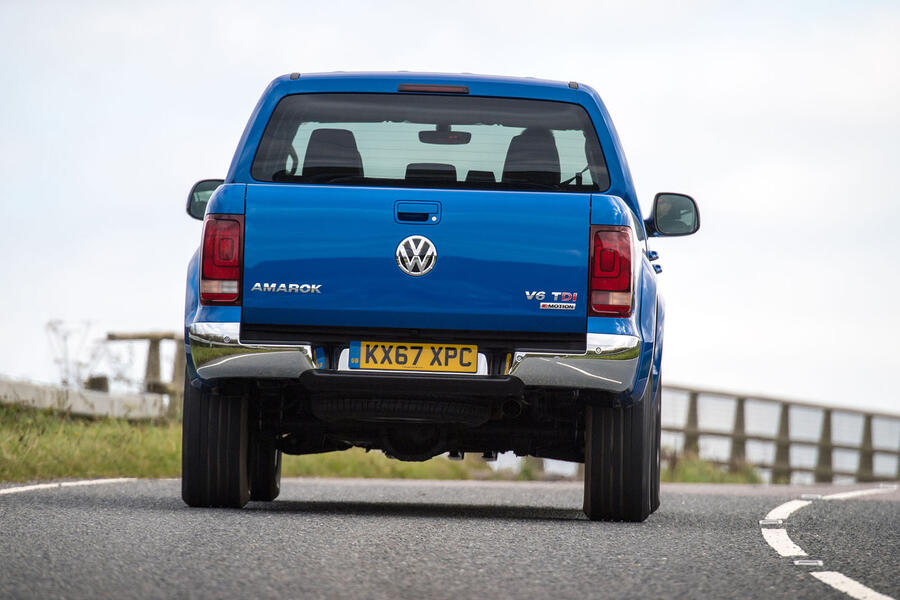 What's it like?
In addition to Highline specification, Aventura adds swathes of black in the interior, including the headlining, and nappa leather seats. On the outside are 20in wheels and the choice of a new limited-edition colour – metallic Peacock Green.
Our test car had an air intake snorkel to stop the engine suffocating on the dust from the unsealed roads and dirt tracks of Oman (rather than to improve the 500mm wading depth) and the sucking and whooshing of the pipe was accompanied by a pleasant engine roar.
Nguồn: www.autocar.co.uk