Welcome to Autocar"s run-down of all the new cars heading this way in 2018
BMW X2 - BMW"s new, funky small SUV aims for younger buyers with style and C-pillar badges
Lamborghini Urus - 641bhp super-SUV takes just 3.6sec to reach 62mph, is the first of a new breed of mud-plugger.
Jeep Grand Cherokee Trackhawk - 697bhp and 645lb ft of torque at 4800rpm meets large SUV for all-American performance car
BMW M3 CS - 3.9-sec-to-62mph M3 is BMW"s fastest fast small saloon yet; only 1200 will be built
Bentley Bentayga PHEV - 3.0-litre petrol-electric hybrid will be Bentley"s first electrified model. Same powertrain will be shared with a Continental GT variant
Dacia Duster - More grown up budget SUV gets an overhauled interior and updated exterior
Mercedes-Benz CLS - Newly revealed third-generation CLS does without the shooting brake this time around, but maintains the style of the original
Mazda 6 facelift - Handsome saloon is updated with tweaked styling, handling and ride, while the interior has been given more upmarket tech
Land Rover Discovery SVX - Mud-plugging SVX promises go-anywhere ability with a 517bhp V8 engine thrown in for good measure
Audi SQ8 - Hot hybrid version of Audi"s future flagship SUV, previewed here by the Audi Q8 Sport concept.
Hyundai Kona-E - Hyundai"s first SUV EV will be revealed and put on sale later this year. By then, the Kona will likely be one of Hyundai"s best-selling models
Close
We"re not even halfway through yet 2018 has already proved to be another exciting year for cars. We"re welcomed new entrants into every major segment, and that ever-growing flock of SUVs continues to surge.
Here is your one-stop shop for keeping up-to-date with what"s coming when in the car industry. 
June 2018
July 2018
August 2018
Autumn 2018
Winter 2018
New Cars Coming in 2018: May Alpine A110
Renault is gunning for the Porsche Cayman with the Alpine A110. It"s mid-engined, lightweight and promises handling verve by the bucketload.
Aston Martin DB11 Volante
Drop-top DB11 will be V8 only, to make it as keen-handling as possible. 
BMW 2 Series Active Tourer facelift
BMW"s first ever MPV reaches midway through its first generation, in a segment all but wiped out by the SUV segment.
BMW 2 Series Gran Tourer facelift
Slghtly larger Ultimate Driving MPV in receipt of a nip and tuck, following the rest of the 2 Series" tweaks. 
BMW M3 CS
3.9-sec-to-62mph M3 is BMW"s fastest fast small saloon yet; only 1200 will be built.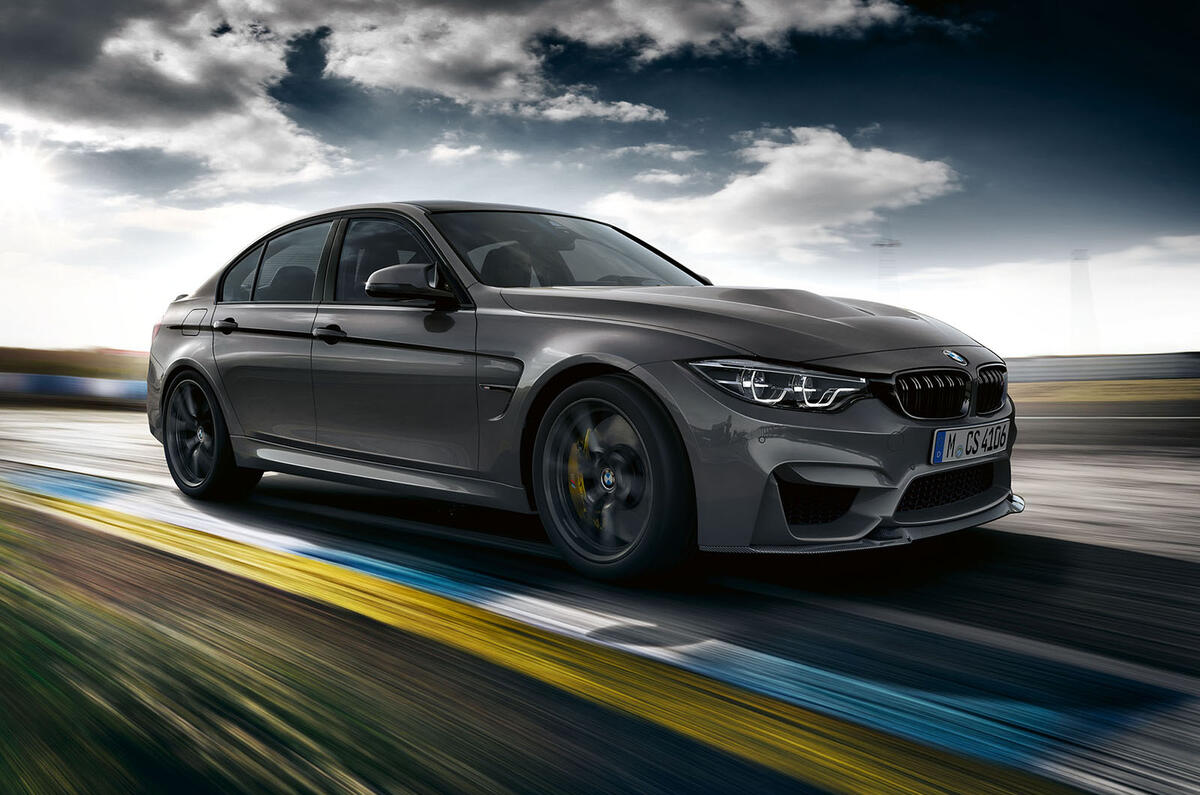 Mercedes-Benz A-Class
The replacement for UK"s best-selling premium hatchback will be revealed at the Geneva motor show. S-Class tech will trickle down, too.
MG 6
Mazda 6-like MG 6 has already been revealed in China with a ZS-like look and hugely improved interior. 
Suzuki Swift Sport
Feathery 970kg kerb weight and 138bhp combine to keep the Swift Sport a cult-hit handling star.
Volkswagen Polo GTI
All of a sudden, the Polo GTI becomes a Ford Fiesta ST rival. More mini Golf than ever, and that"s not a bad thing at all.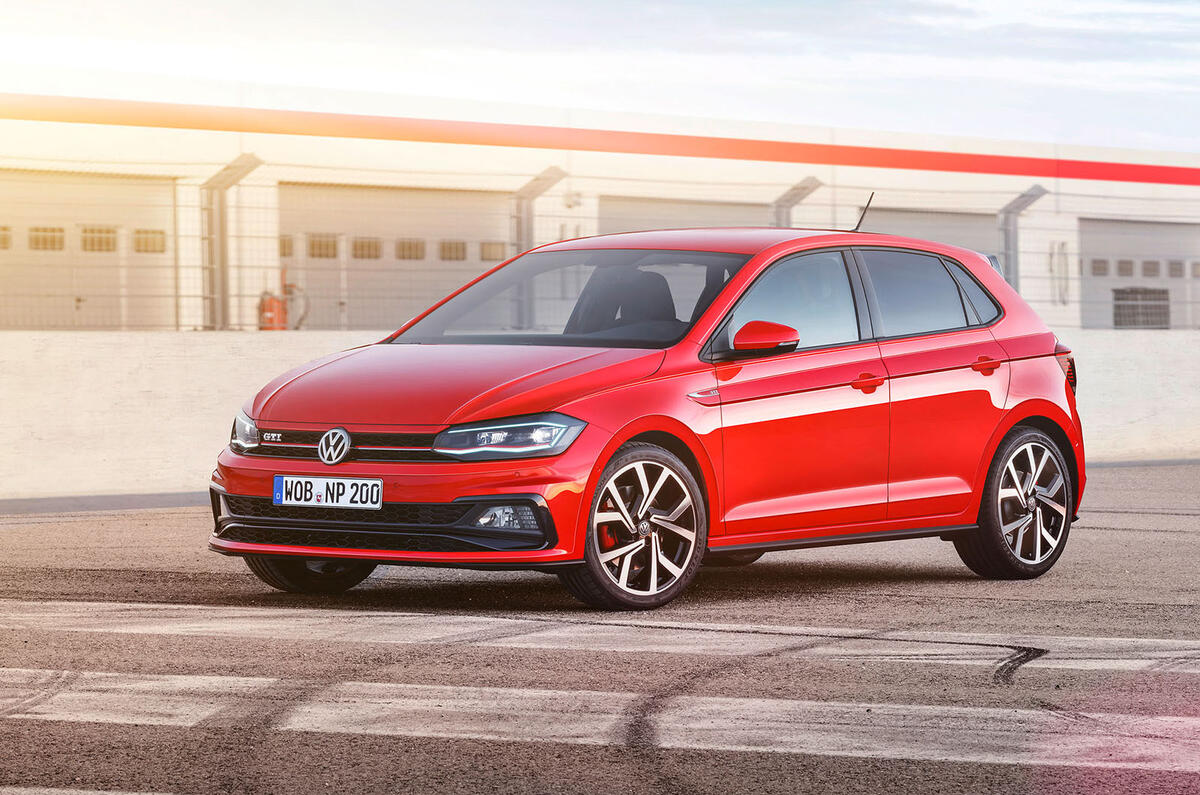 June Aston Martin Vantage
New baby Aston gets AMG 4.0-litre V8 power to the tune of 503bhp. One of a number of cars aimed at transforming Aston into a big-hitting luxury brand. 
Bentley Bentayga PHEV
3.0-litre petrol-electric hybrid will be Bentley"s first electrified model. Same powertrain will be shared with a Continental GT variant.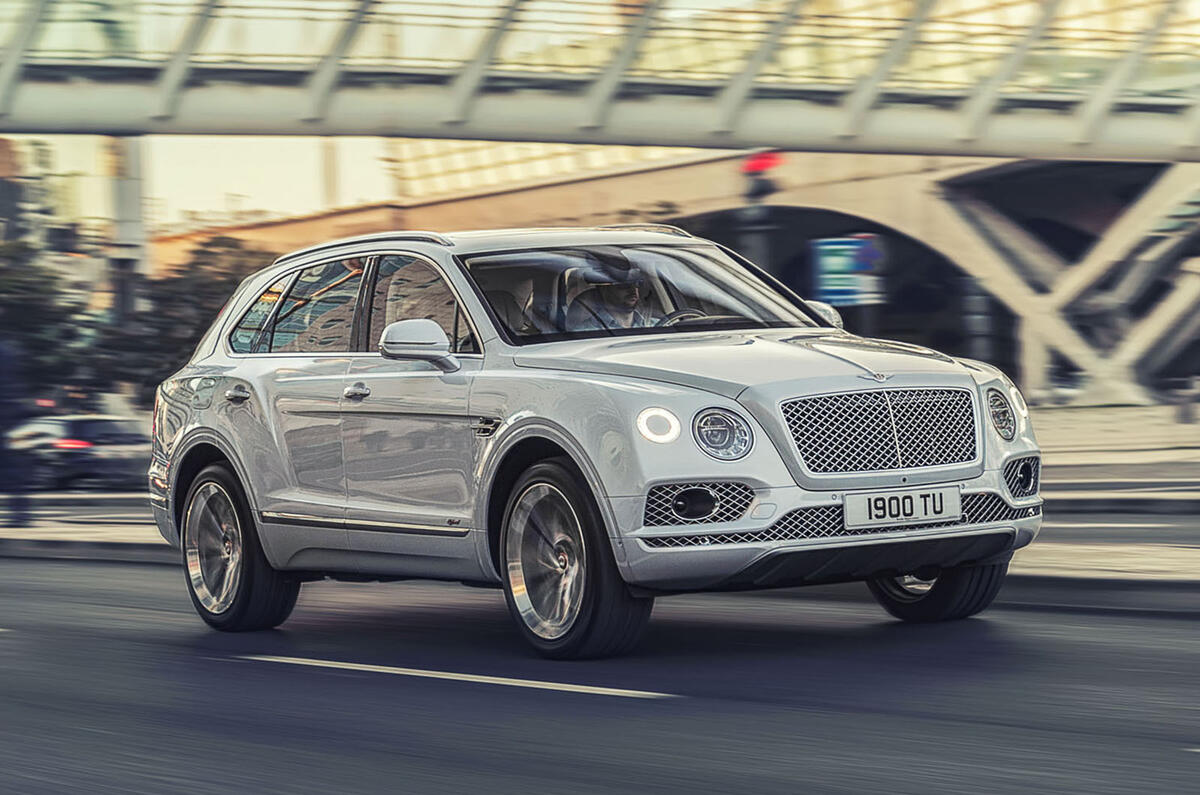 BMW i8 facelift
Updated hybrid supercar now gets 369bhp thanks to an upgraded electric engine. Get it while you can - there"s no guarantee of a replacement. 
BMW i8 Roadster
Facelifted i8 also brings a drop-top version. It"s only 60kg heavier than the coupé, and ditches the rear two seats. 
Ford Fiesta ST
Ford"s world-beating pocket rocket hasn"t deviated from form - it"s still a genuine giant-killer. Only now, it"s got a 1.5-litre, three-cylinder engine providing all the thrust. 
Hyundai i20 (facelift)
Hyundai"s Ford Fiesta rival gets styling tweaks and a dual-clutch automatic for the first time. 
Lotus Exige Sport 410
Lotus says it"s the "ultimate" series production version of the sports car. There"s 410bhp on tap and it weighs 1054kg dry - that means 389bhp per tonne.
Mercedes-Maybach S-Class
Mercedes" flagship S-Class has been facelifted, and so, in turn, the Maybach variant will be too. 
Porsche Cayenne E-Hybrid
456bhp plug-in hybrid super SUV gets a claimed 88mpg and a £67k price tag. Congestion charge exemption depends on what tyre size you select, though.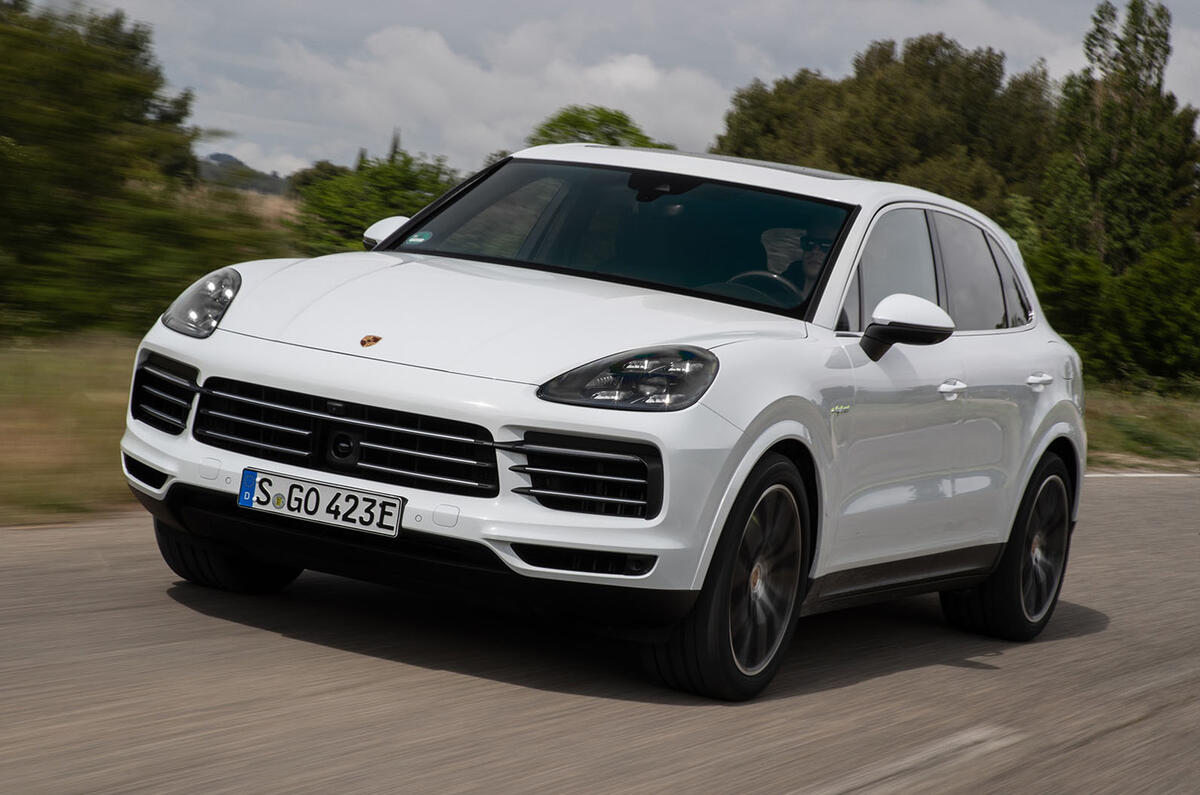 Renault Clio RS 18
Only 15 will come to the UK - but what a 15. 217bhp, ultra-sharp gearchanges, stiffer suspension, a tweaked chassis and a shouty Akrapovič exhaust means it"ll be as special to hear as it wil be to drive.
Renault Zoe R110
107bhp from a new electric motor gives the 2018 EV more punch without affecting range; priced from £18,420.
Volvo S60
Petrol and petrol-electric hybrid-only BMW 3 Series rival will have all the typical modern Volvo hallmarks - style, safety, comfort, and now, no diesel. 
July Audi Q3
Audi"s X1 rival gets the new family face grafted on the front, more tech on the inside and an increase in size to differentiate it from the Q2. 
Audi A6 Avant
Estates are a dying segment elsewhere in the market, but the A6 Avant - along with its rivals - will continue to outsell their saloon counterparts.
BMW M2 Competition
More hardcore M2 gets the twin-turbo six-cylinder from the M3 and M4. Picks up where the legendary M3 CSL left off.
Dacia Duster
More grown up budget SUV gets an overhauled interior and updated exterior.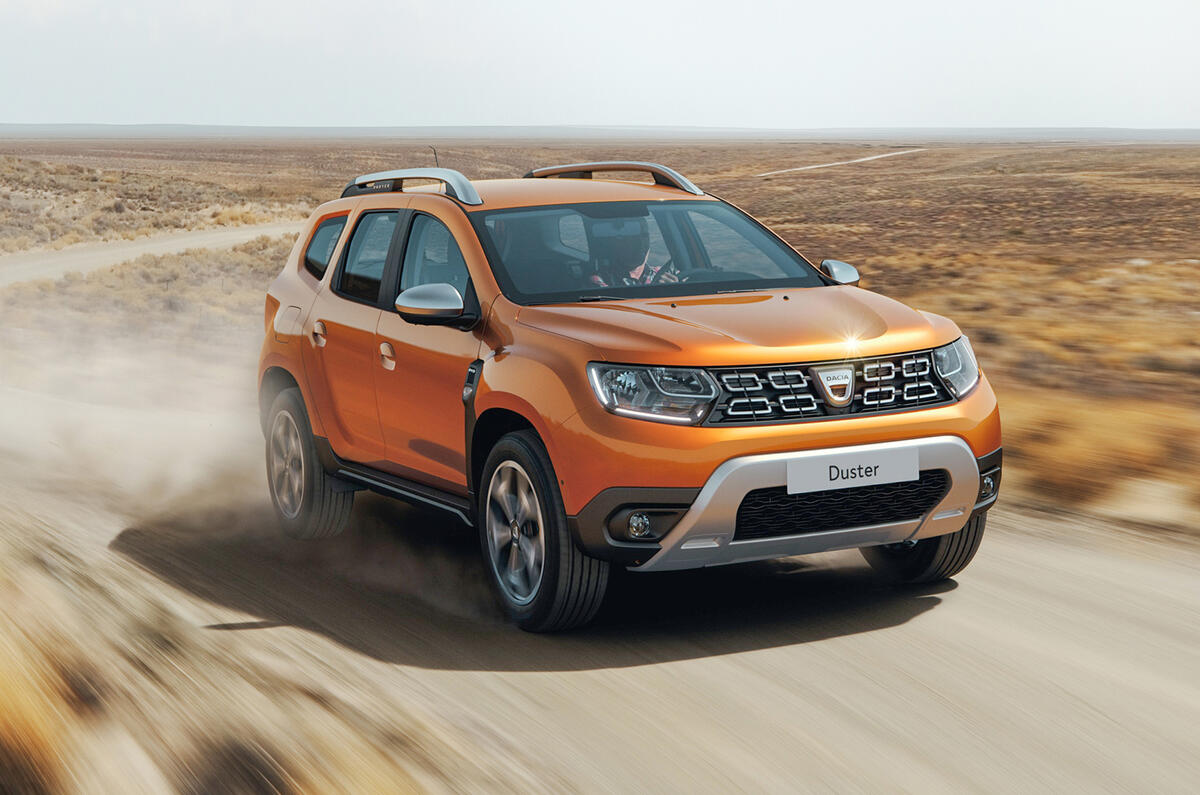 Ford Focus
Stalwart hatchback will be launched mid-year, with ST variants to follow.
Hyundai Kona Electric 
An EV version of the Kona will follow the standard versions in 2018, as Hyundai ramps up its charge into alternative fuels. 292 miles of range is claimed, as is 0-62mph in 7.6sec.
Hyundai Tucson (facelift)
Tweaked Nissan Qashqai rival (and Ireland"s best-selling car, if you want trivia points) gets an updated engine line-up with tweaked look.
Jaguar XE SV Project 8
Deliveries for the newly-crowned four-door "Ring king begin in July.
Jaguar F-Pace SVR
SVR"s next will be the F-Pace, which gets a 5.0-litre V8 engine and 542bhp on tap.
Jaguar I-Pace
Jaguar"s EV challenger was revealed in production form at the Geneva motor show in spring; it"ll be with customers by the summer. 
Kia Optima facelift
More safety kit and a GT trim level for Kia"s Ford Mondeo rival. Exterior revisions are all but unnoticeably subtle.
Lexus RC F 10th Anniversary
Lexus celebrates ten years of F-badged performance models with a special edition of its BMW M4-rivalling RC F. A matte grey paint finish, gloss black exterior details and blue interior upholstery mark it out from the standard RC F.
Mercedes-AMG E53 Coupé/Cabriolet
There"s 429bhp on tap from Mercedes-AMG"s first performance hybrids. They replace the E43 models and are joined by an AMG CLS 53.
Mercedes-AMG GT S Roadster
Gap-plugging GT S Roadster sits directly between the GT Roadster and the more hardcore GT C Roadster. Straddles the pricing of the two, too, at £126,730.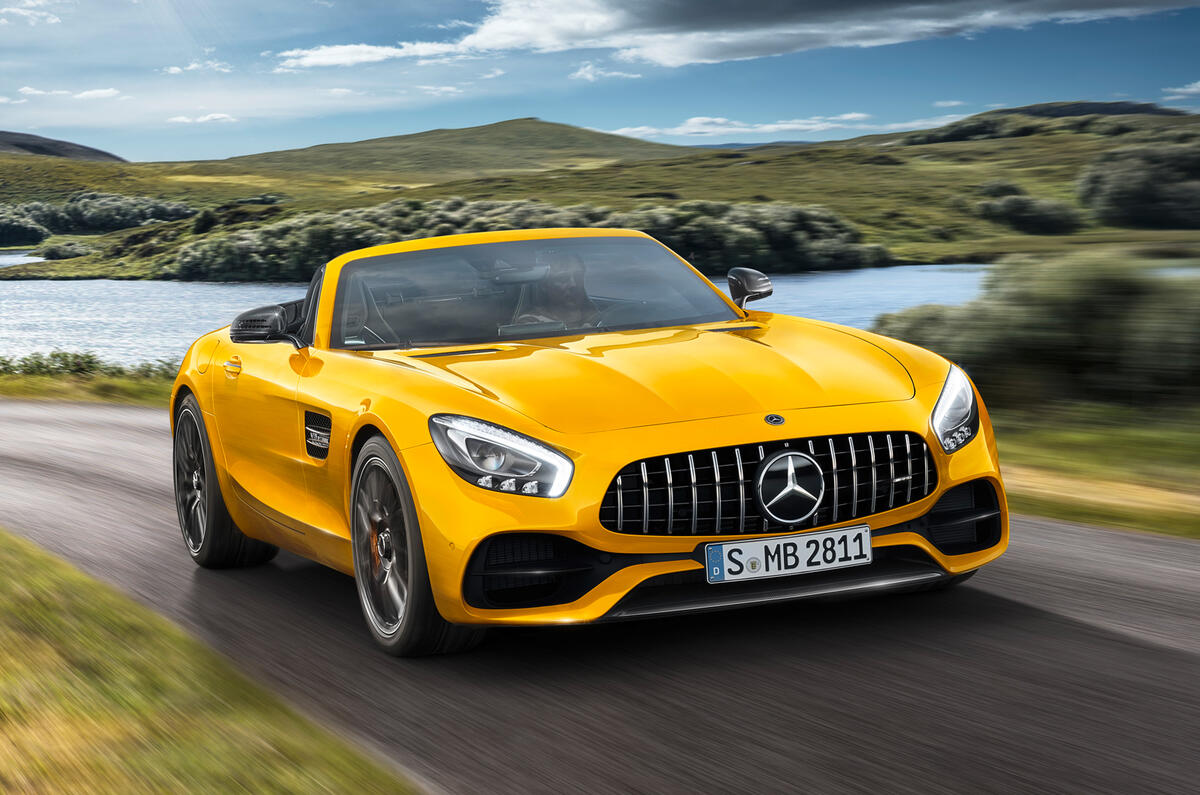 Mercedes-Benz G-Class
The G-Wagen has been overhauled, with a G63 kicking off the newly spruced up tough-mudding SUV. Aerodynamics, we already know, will not be a priority. 
Mercedes-Benz C-Class facelift
S-Class tech trickles down into Mercedes" best-selling model, and the UK"s best-selling saloon car, the C-Class. 
Scuderia Cameron Glickenhaus SCG 004S
Glickenhaus" Le Mans car for the road packs 650bhp from its 5.0-litre twin-turbocharged V8. The few that will make it to the UK will arrive from July. 
Ssangyong Musso update
Ssangyong has updated its cut-price pick-up truck with Rexton-like exterior styling, an upgraded interior and more standard kit.
Toyota Yaris GRMN
Toyota"s first hot hatch in years arrives in very limited numbers in summer 2018. 209bhp from its 1.8-litre engine and 0-62mph in 6.3sec, since you asked.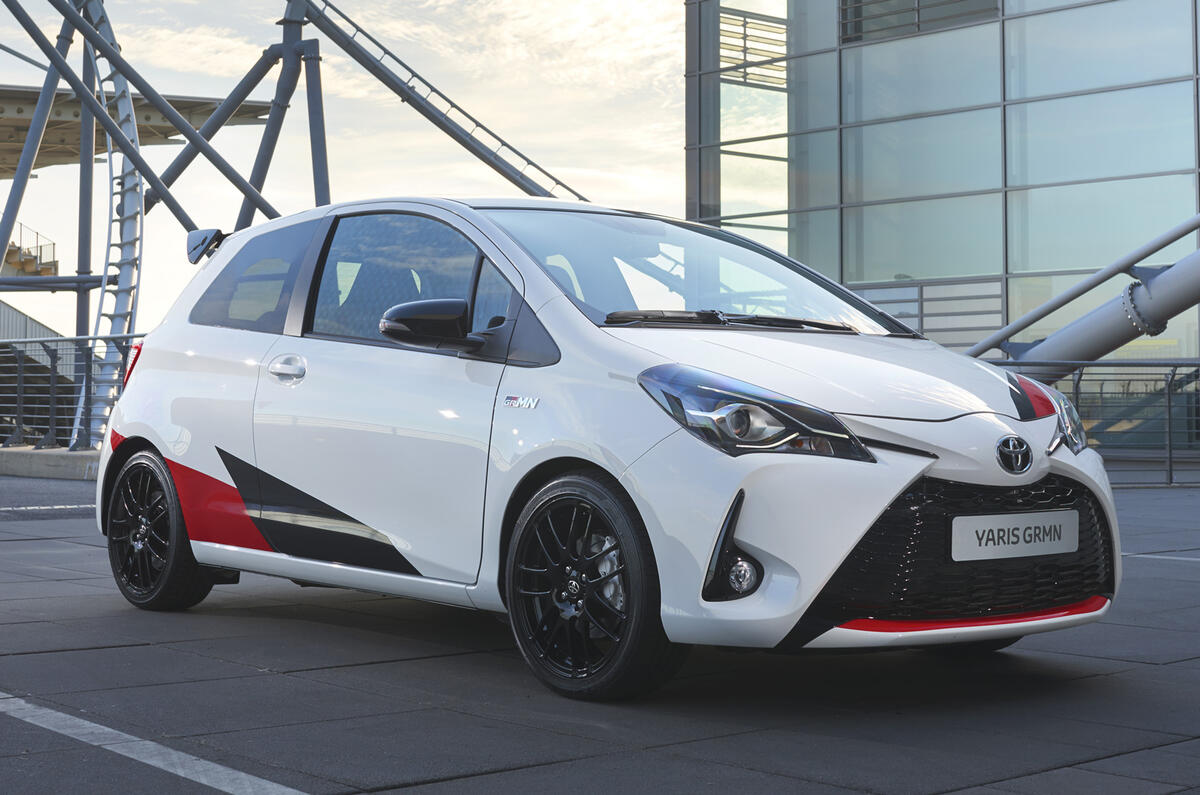 Toyota Aygo facelift
Styling tweaks, improved refinement and a whole 2bhp more power.
Vauxhall Corsa GSi
Vauxhall"s supermini gets the warm treatment in answer to the Ford Fiesta ST-Line. VXR isn"t dead, insists Vauxhall, but there are no further models planned just yet.
August Audi Q8
Very large, dramatically-styled SUV will sit atop the Audi SUV range, based on the Q7. SQ8 version to follow. 
BMW X4
X3-based SUV-coupé shifts after just four years, with the advent of the new X3. 
Ford Mustang Bullitt
Bullitt"s 50th anniversary has spawned the Mustang Bullitt - Ford"s third attempt at a Bullitt-themed special edition, with 475bhp and throwback styling to Steve McQueen"s famous hero car.
Honda Civic saloon
Honda bucks the anti-saloon, pro-SUV trend by introducing a new saloon to the UK market. It"s already sold in markets across the world.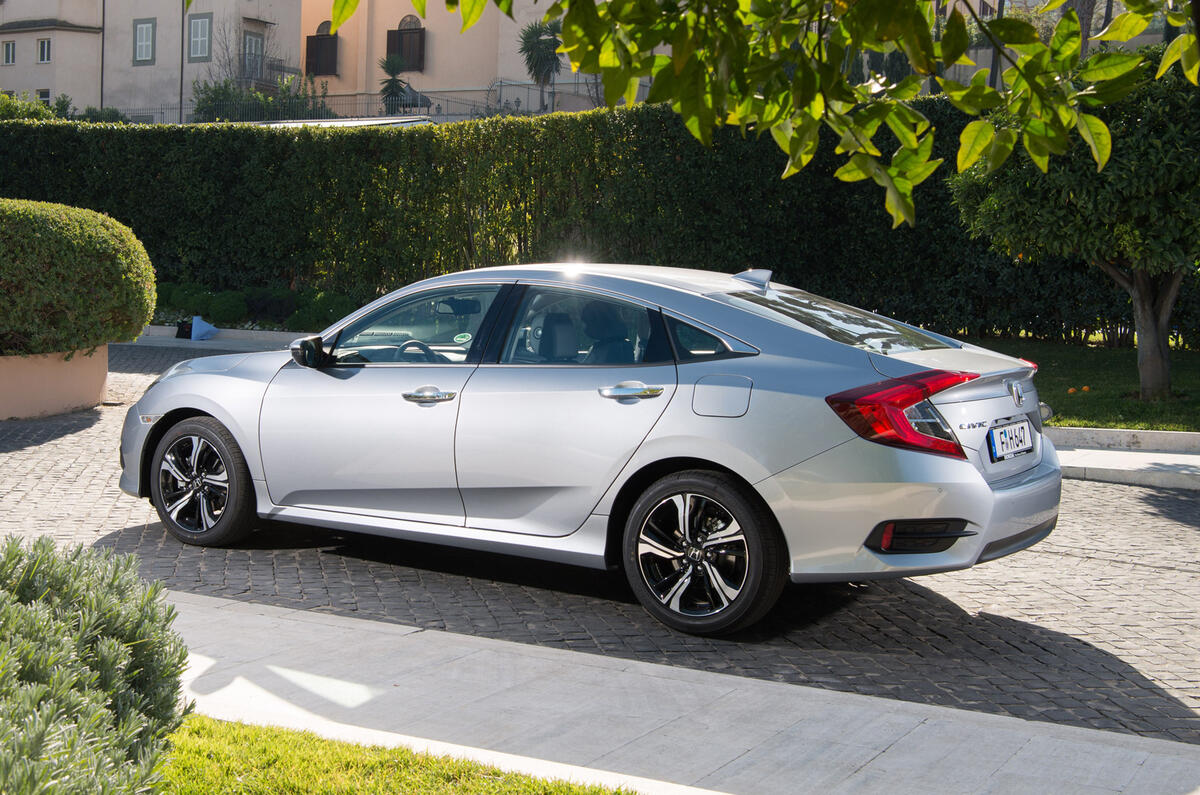 Honda CR-V
Newly turbocharged, and larger in every direction, Honda"s largest SUV hopes to rack up more sales, akin to the successful US version. 
Kia Ceed
The Ceed is germinating into a whole family of models including a shooting brake and SUV. The hatchback remains at the core of the range, though.
Maserati Levante Trofeo
It"s been a while since Maserati produced anything new and hardcore, but the Levante is set to be the next, with a 582bhp Ferrari V8 under the bonnet. 
Mazda MX-5 facelift
Power for the MX-5 gets a boost from 158bhp to 181bhp, torque also grows slightly and exhaust note has been tweaked.
Mercedes-Benz CLS
Newly revealed third-generation CLS does without the shooting brake this time around, but maintains the style of the original.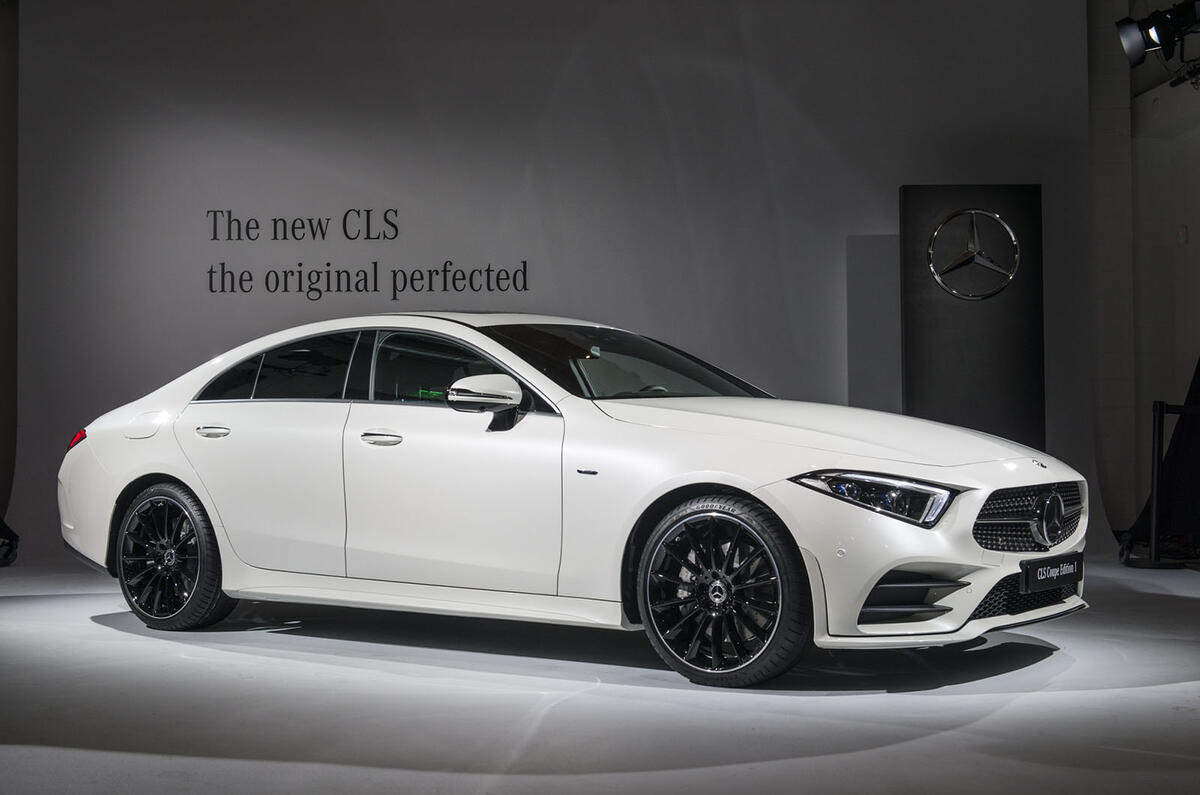 Subaru Outback facelift
Interior tweaks will make the cabin of the facelifted Outback a much more interesting place to be. Minor exterior tweaks will keep the status quo. 
September Aston Martin DBS Superleggera
Next-generation Vanquish replacement will answer to the Ferrari 812 Superfast. Considerably more than 600bhp is mooted.
BMW M5 Competition
Harder and faster version of new all-wheel drive M5 is quicker off the line than its Mercedes-AMG E63S rival.
BMW X3 M
The hot SUV brigade will gain a new entrant hailing from Munich when the X3 M arrives. Beware, Porsche Macan Turbo and Alfa Romeo Stelvio Quadrifoglio.
Honda CR-V hybrid
Honda"s back on the hybrid hype after cutting the Insight some years ago with a petrol-electric CR-V. 
Isuzu D-Max (facelift)
Isuzu"s workhorse will be refreshed for 2018, with styling, interior and technology tweaks. As the class heats up, Isuzu may have a fight on its hands.
Range Rover SV coupé
Super-luxury, SVO-built two-door coupé will hit UK shores by the end of 2018, as an eventual follow-up to the Range Stormer concept of 2004. 
Mazda 6 facelift
Handsome saloon is updated with tweaked styling, handling and ride, while the interior has been given more upmarket tech.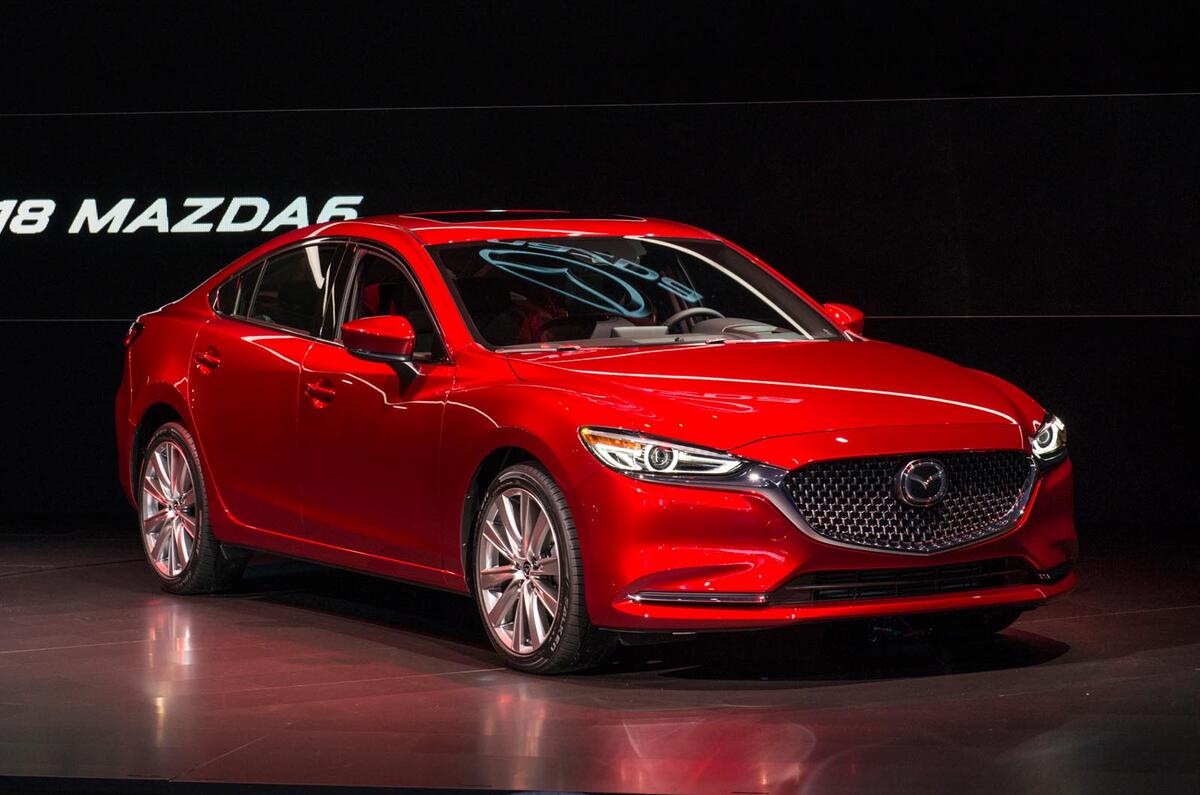 Mercedes-AMG GT four-door Coupé
600bhp launch version will eventually sit below a super-hybrid with 805bhp. We smell a "Ring record attempt.
Mitsubishi Outlander PHEV (facelift)
Mild exterior tweaks for Mitsubishi"s best-selling plug-in hybrid SUV betray a new engine under the bonnet with lower emissions, boosted generator output, a larger battery pack and new driving modes. 
Peugeot 508
Peugeot"s bold new 508 saloon now takes fastback form, with dramatic styling marking a considerable departure over its thoroughly conventional predecessor. 
Porsche Macan facelift
SUV handling hero reaches its mid-life stage, and there are new turbo V6 engines on the way, as well as a tweaked interior. 
Volkswagen Touareg
Third-generation SUV gets new technology and road-biased styling as firm targets affluent buyers in Europe and China.
Volvo V60
Roomier load-lugger goes up against Audi A4 Avant and BMW 3 Series Touring. PHEV version will top the range.
Autumn 2018 Audi E-Tron
In a thoroughly modern Clash of the Titans, Audi will take on Jaguar in the electric market, with the E-Tron going up against Jag"s I-Pace.
BMW X3 M
The M brand is spreading, and it"s now heading for small SUV territory, as the hot SUV market gears up for battle. The X3 M will have around 425bhp, and at least five rivals by the end of 2018. 
Citroën Berlingo
Citroën"s third-generation van-based MPV - its second-best seller worldwide - gets a new SUV-like look, new front-end underpinnings and a host of driver assistance systems.
Dallara Stradale
Motorsport outfit is to produce its first ever road car - it"ll cost around £163,000 for UK customers when the first examples arrive in October. 
BMW X5
Up to 600bhp in M-badged form, but entirely more conventional down the rest of the range. Gets a more X7-like look - could be divisive.
Hyundai i30 Fastback N
Hyundai"s fast fastback is coming, with all the talents of the hatchback and a little more practicality. 
Kia Niro EV
Soft launch for Kia"s second EV, with the Niro EV going on sale as a powertrain option, rather than an all new model. 
Kia Sportage hybrid
The facelifted Sportage arrives soon, and Kia is working on a 48V mild hybrid variant of its best-selling SUV. Unlike other mild hybrids, it"ll be a diesel.
Land Rover Discovery SVX
Mud-plugging SVX promises go-anywhere ability with a 517bhp V8 engine thrown in for good measure.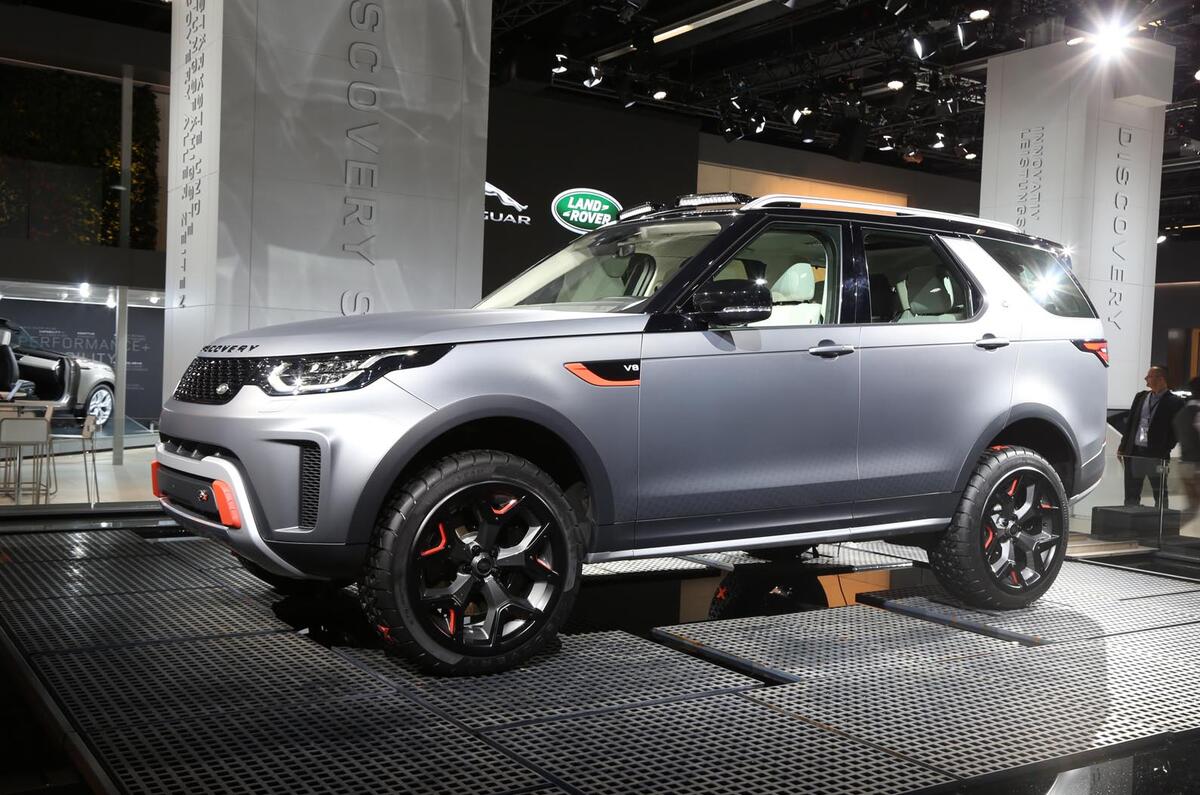 Range Rover Velar SVR
Sister car to the Jaguar F-Pace gets a performance-focused SVR variant. 542bhp and 502lb ft of torque, in case you"re wondering. 
Mercedes-Benz A-Class saloon
A-Class saloon will fight the Audi RS3 saloon and ever-rumoured BMW 1 Series saloon, if the latter ever comes to Europe. AMG versions to follow.
Cupra Ateca
The Cupra Ateca has been swirling around for a while now, but the performance SUV is coming, and just in time for things to get cold again.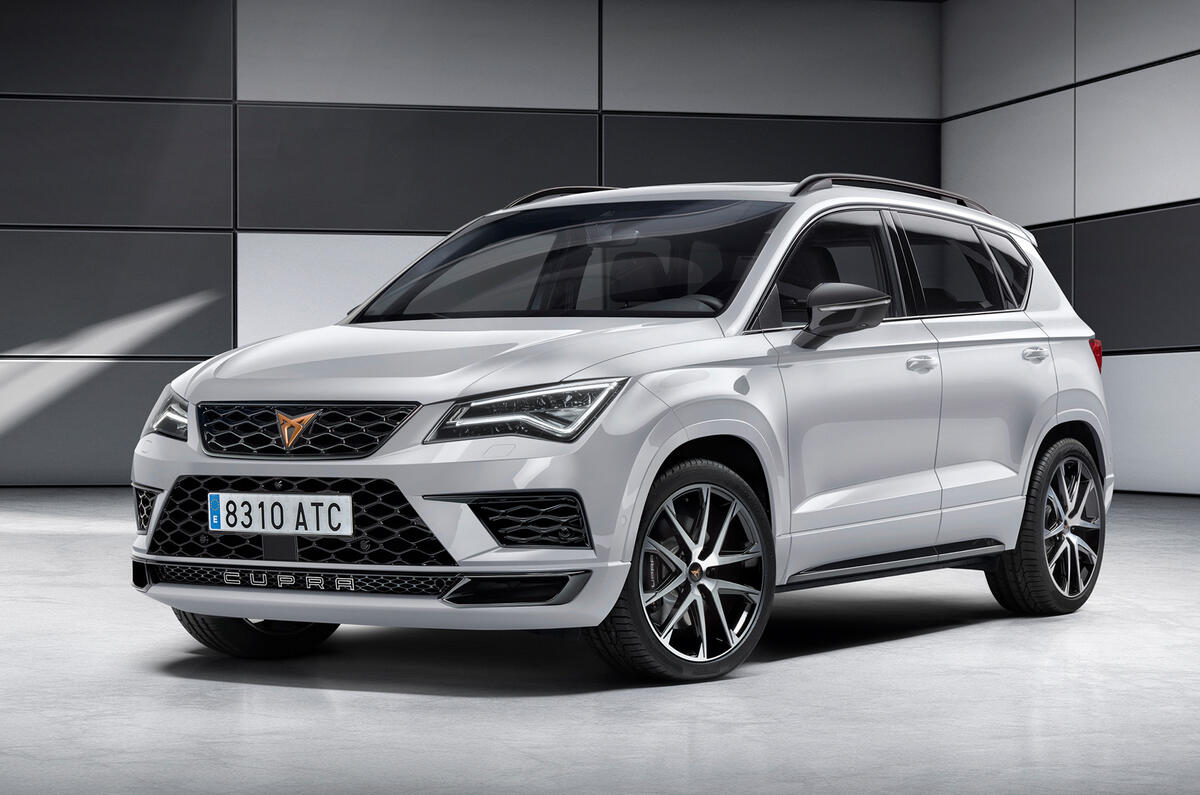 Winter 2018 BMW 8 Series
BMW"s new flagship with a not-so-new name. This version will actually get the supercar-baiting M8, though. Six and eight-cylinder petrols and diesels for the rest of the range, and a V12 coming later.
Jeep Wrangler
Jeep"s old-school SUV is getting thoroughly modern with a hybrid variant and new tech. 
Audi RS5 Sportback
Same 444bhp engine and 125lb ft hike, but five doors.
Audi A1
Audi"s aiming squarely for Mini with the A1, which moves to MQB for greater refinement, handling and quietness. 
Audi SQ8
Hot hybrid version of Audi"s future flagship SUV.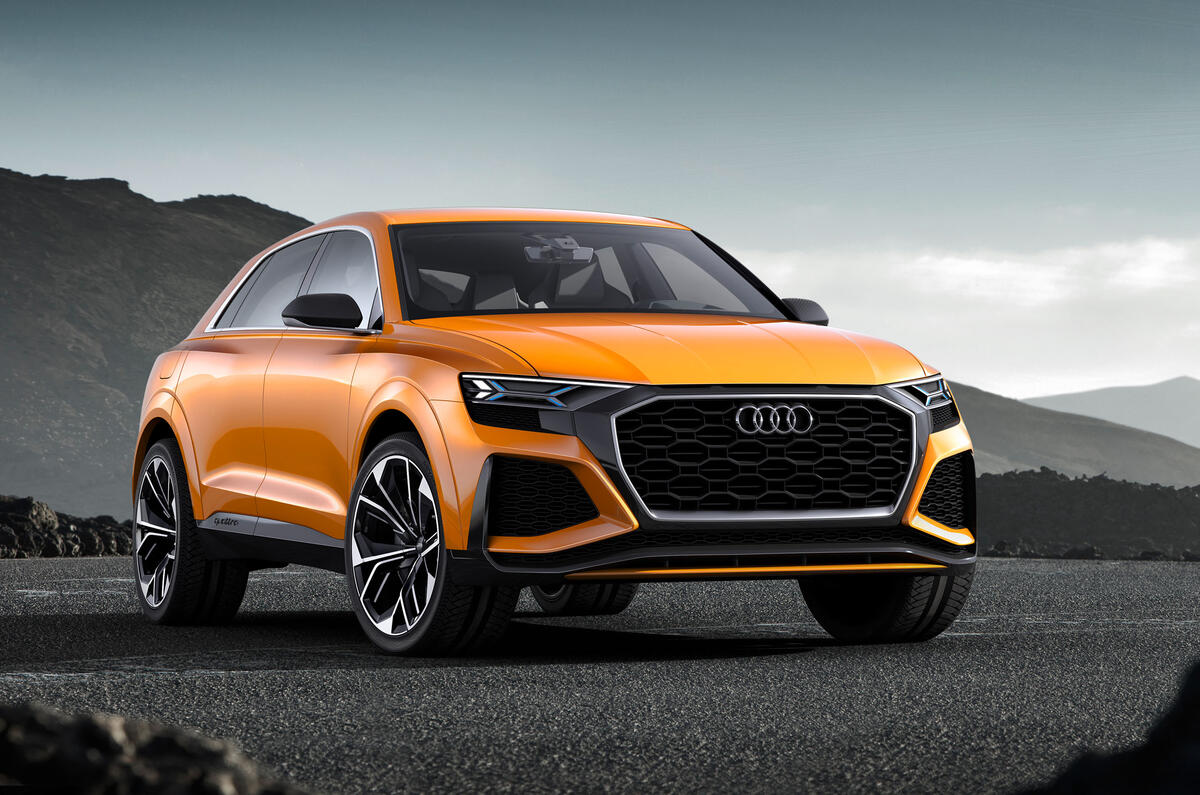 Citroën C5 Aircross
Citroën"s Nissan Qashqai rival arrives at the end of the year, with the brand"s Progressive Hydraulic Cushions suspension. Another with a hybrid version to follow.
Hyundai Nexo
Hyundai"s second FCEV will be another SUV, but will be a stand-alone model rather than a Tucson variant this time. 
Hyundai Santa Fe
Fourth-generation large SUV puts a focus on technology, with a host of standard driver assistance, safety and convenience systems.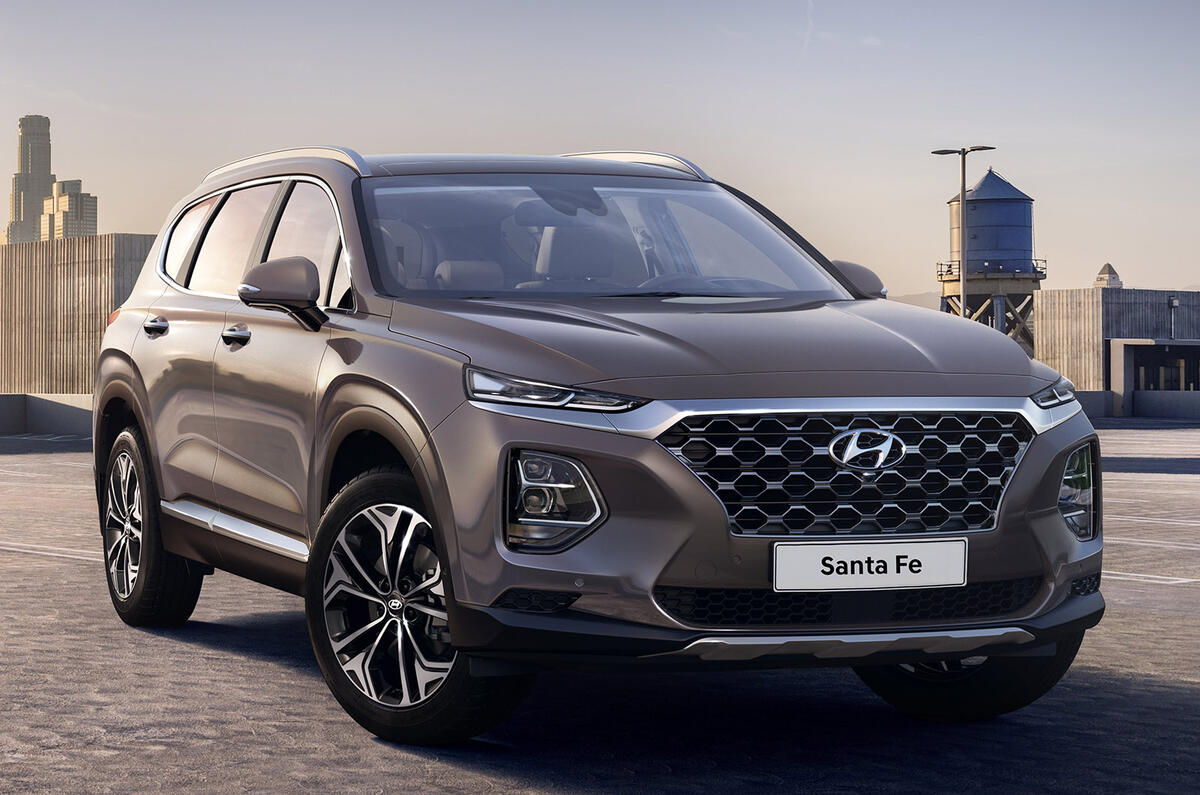 Infiniti QX50
The first car with a variable compression ratio engine, Infiniti promises all the talents of petrol with all the efficiency of diesel. Eureka. 
Kia Ceed Sportswagon
A Ceed with a bigger boot than a 5 Series Touring. Follows the lead of the new Ceed, with upgraded driver assistance systems too.  
Kia Proceed
A Ceed Sportswagon-cum-coupé with a smaller boot than the "real" Ceed Sportswagon. Part of Kia"s design-led approach; an SUV is also coming 
Lamborghini Aventador SV J
Italian car maker is developing a new version of its hardcore V12 supercar; takes aero influence from Huracán Performante.  
Mercedes-AMG GT facelift
A power hike is certain, although it"ll likely not match the E63 S"s 603bhp. Exterior tweaks will be ever so subtle. 
Mercedes-Benz GLE
Mercedes" mid-sized SUV will arrive in time for Christmas. The 4.0-litre AMG 63 won"t.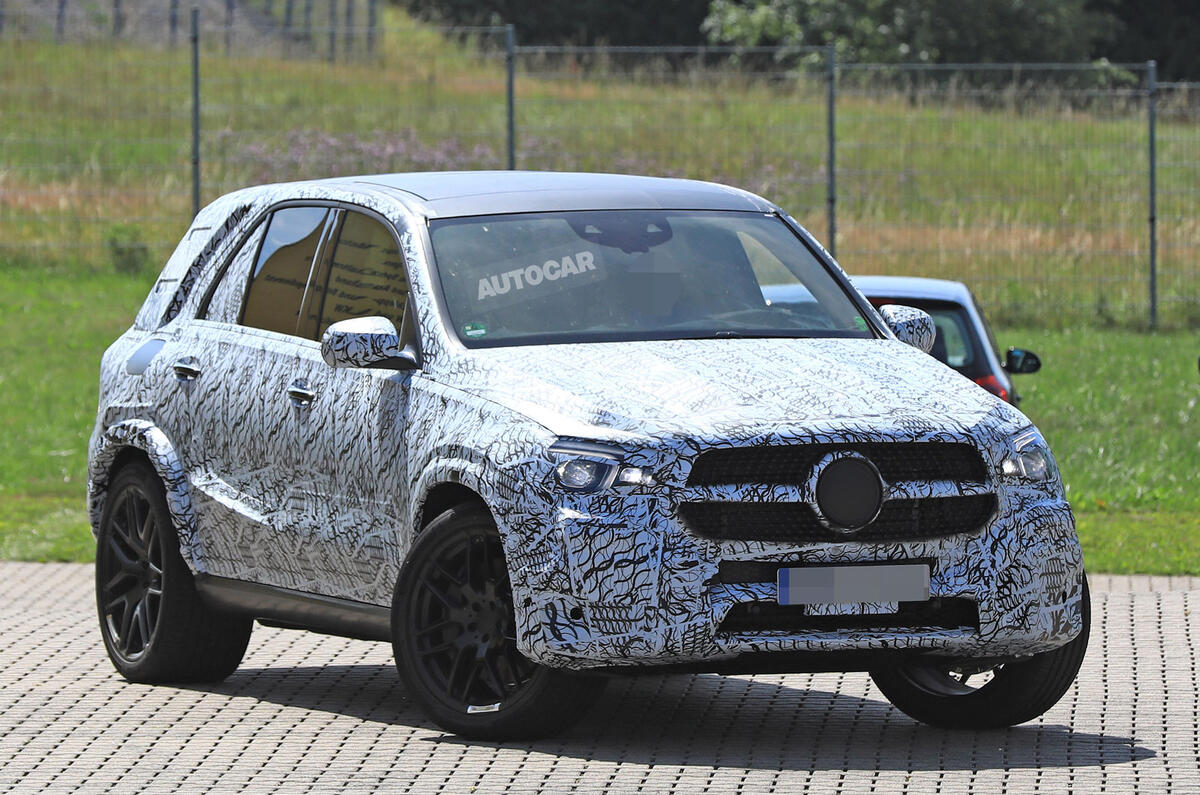 Morgan EV3
Morgan"s three-wheeled, first full-electric series production car gets a range of 120 miles, and will be available to customers from late 2018.
Renault Alaskan
The Renault Alaskan has already been pushed back once, but Renault"s first pick-up is penned in for a 2018 launch. 
Rolls-Royce Cullinan
Another brand"s "first" SUV, although you can bet your Phantom that this"ll be bigger and more expensive than any of those. 
Seat Tarraco
Seat"s seven-seater has been coming for a while now, and it"ll even has a name now. Expect similar packaging to the Skoda Kodiaq and Volkswagen Tiguan Allspace.
Skoda Fabia facelift
Skoda"s supermini gets a new look, new tech, new interior and - gasp - no diesels.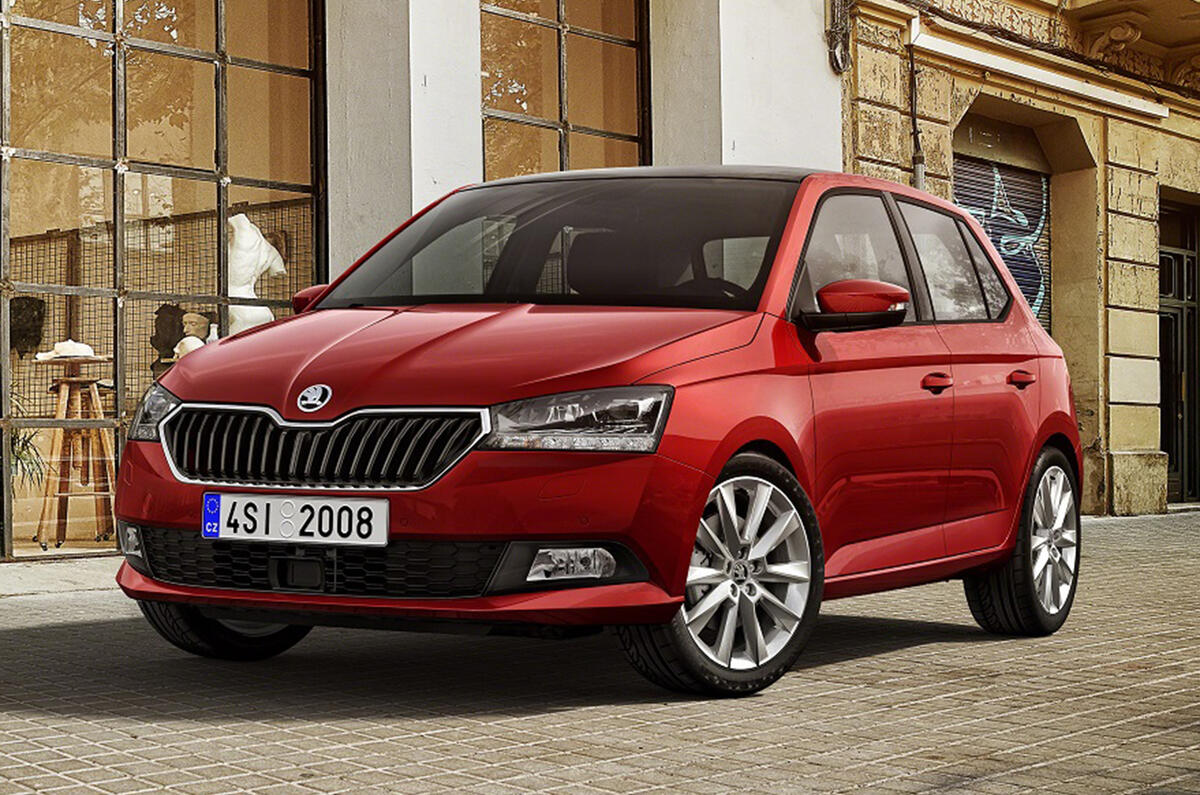 Skoda Kodiaq vRS
Another entrant into the fast SUV market, this time it"s Skoda throwing its name into the mix. A diesel engine with lots of torque is reported to be under the bonnet. 
Subaru Forester facelift
Rock-solid SUV gets the same treatment as the Outback, with interior tweaks taking precedent over minor exterior changes. 
Volkswagen Passat facelift
Venerable Volkswagen estate and saloon will be facelifted at the end of 2018. Expect the usual raft of efficiency, interior and exterior revisions. 
Volvo XC40 Twin Engine
Volvo"s plug-in hybrid small SUV is coming from the fourth quarter onwards, with the brand"s 1.5-litre, three-cylinder petrol engine mated to a supplementary electric motor. An EV arrives in 2019.
What cars are you most looking forward to? Let us know in the comments section below.
Tweet Widget
Facebook Like
Google Plus One
Nguồn: www.autocar.co.uk